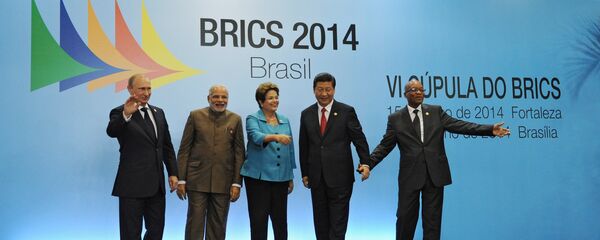 MOSCOW (Sputnik) — Moscow's invitation to become a member of the BRICS New Development Bank (NDB) came as a "pleasant surprise" to Greece as the country does not want to limit its foreign policy to the EU and Eurozone membership only, a source in the Greek government told Sputnik Thursday.
"It was a pleasant surprise," the source said, noting that Greece's foreign policy is "very diversified."
"We are members of the European Union and of the Eurozone, but at the same time we acknowledge that there are also other powers in the world and we will make our decisions taking into account our own interests while fulfilling the commitments we have in other international organizations we are part of," the source said.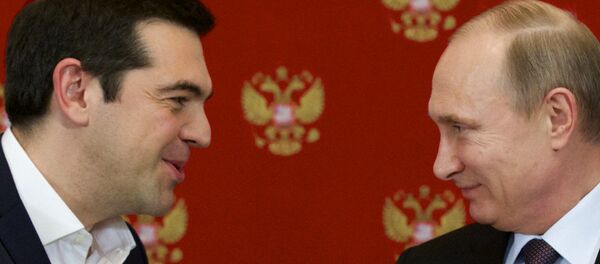 On Monday, Greece's ruling party Syriza published a statement saying Russia had invited Greece to become the sixth member of the NDB. The invitation was made by Russian Deputy Finance Minister Sergei Storchak during a phone conversation with Greek Prime Minister Alexis Tsipras. According to the Syriza statement, Tsipras received the proposal with interest and promised to thoroughly consider it.
The government source told Sputnik Tsipras would have an opportunity to discuss potential Greek accession to the bank with the leaders of the BRICS group in Saint Petersburg, where he will take part in an Economic Forum on June 18-20.
Five major developing economies — Brazil, Russia, India, China and South Africa — signed an agreement to establish the NDB at a summit in Fortaleza, Brazil in July 2014. The Bank is expected to become an alternative to Western-dominated financial institutions such as the World Bank and the International Monetary Fund and will focus mainly on funding infrastructure projects.