WASHINGTON, May 14 (Sputnik) — Rhodes added that the leaders will also discuss their political approach to negotiations with respect to transition in Syria.
"I think we will be discussing the nature of our strategy and our coordination mechanism. I think it will be more a strategic direction about where we want to go with our training and equipment program, what the situation is in Syria," Rhodes said.
On February 19, 2015, the United States and Turkey signed an agreement to train and equip moderate Syrian rebels opposed to the Islamic State militants.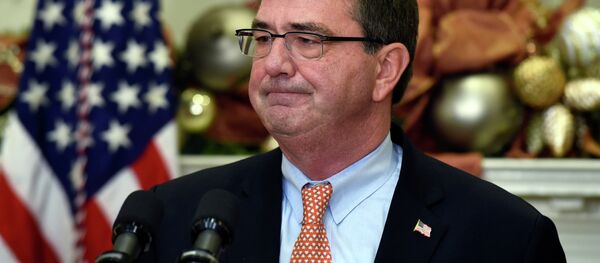 Syria has been in a state of civil war since March 2011. According to the United Nation's most recent reports, about 220,000 people have been killed in the fighting.
Syrian President Bashar Assad's forces have been engaged in battles on multiple fronts against so-called moderate opposition forces and various radicals such as the Nusra Front and the ISIL.
A US-led international Coalition of some 60 nations began carrying out airstrikes against ISIL targets in Iraq in August 2014, and expanded the air campaign to include Syria in September 2014.