"Acting on a tip, Maryland Department of Public Safety and Correctional Services (DPSCS) intelligence officers and detectives from the Intelligence and Investigative Division (IID) reviewed video footage that allegedly showed looting from a closed 7-11 store in the 300 block of West Baltimore Street in downtown Baltimore. The video, recorded during the evening of April 25, shows two women later identified as Tamika Cobb and Kendra Richard leaving the store with merchandise," a statement from the DPSCS Communications Office read.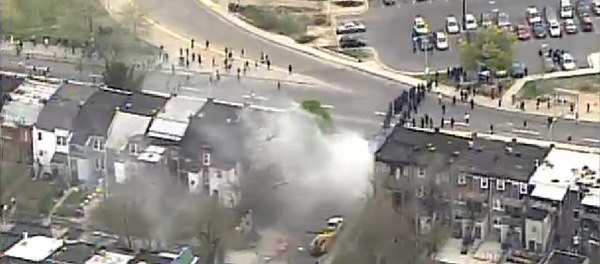 The video, which was uploaded to YouTube, captured Tamika Cobb, 29, and Kendra Richard, 28, as they were leaving the store with Tostitos chips and Slim Jims.  Richard is seen wearing yellow shoes, black jogging pants, and a denim jacket, and Cobb is seen wearing  yellow shoes, blue pants, and a black sweatshirt.
"Our Intelligence and Investigative Division did an outstanding job, immediately following-up on this tip," said DPSCS Secretary Stephen T. Moyer. "We will not allow the vast majority of our employees who are honest and hardworking to be tainted by the actions of a few."
Both women were initially placed on paid administrative leave, but were suspended without pay after being criminally charged, since one of the charges against them is a felony.
The DPSCS made headlines in April 2013, after 13 female correctional officers were indicted for helping the Black Guerilla Family, a powerful prison gang, launder money and traffick drugs.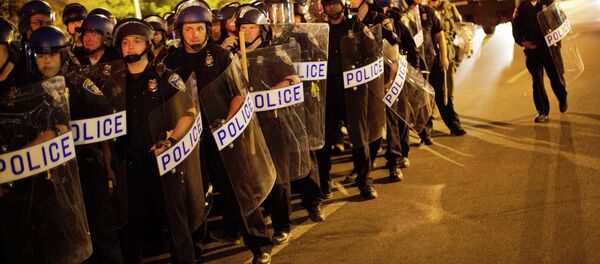 The guards had allegedly smuggled cellphones, prescription medications, and other contraband into the Baltimore City Detention Center — the same prison to which Cobb and Richard were assigned.  The alleged leader of the BGF, Tavon White, was involved in sexual relationships with at least four of the female guards, and fathered at least five children with them in the time since he was incarcerated in 2009, RT reported.
Cobb and Richard are both facing charges of second-degree burglary, fourth-degree burglary and theft of less than $1,000 value.  Bail for both officers is set at $35,000.