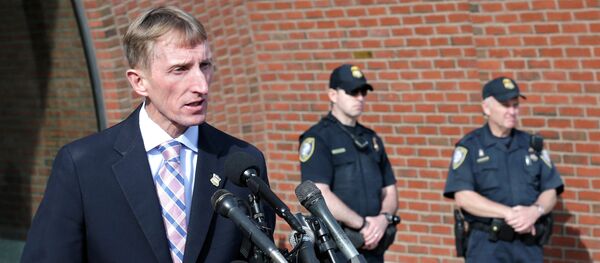 WASHINGTON (Sputnik)
–
A US jury was right to sentence Dzhokhar Tsarnaev to death on Friday for his role in the April 2013 Boston Marathon terrorist attack, John Tlumacki, a photographer who was present at the marathon's finish line during the fatal explosions told Sputnik.
"I believe that today's death penalty verdict was the right decision. I don't think anyone is happy, or celebrating this verdict, but I believe that it is more of a relief that we can finally get Tsarnaev out of our minds," the Boston Globe newspaper's photographer said.
Putting the attacker to death gives hope for a safer future, Tlumacki added.
In early April, Tsarnaev was convicted on all 30 counts for his role in the most deadly terrorist attack in the United States since September 11, 2001.
The same jury sentenced Tsarnaev to death on six counts for the bombing that killed three people and injured more than 260. The verdict included use of a weapon of mass destruction and bombing a public place.