The process of "Europeanization" can cause a lot of trouble to a lot of people, EUobserver reported.
In a discussion regarding the results of the European Neighborhood Policy (ENP), the online magazine said the policy failed to achieve its goals. Outlined in 2003, the ENP aimed to transform the regions around the EU into a sphere of liberal democratic and capitalist nations. EU leaders wanted to create an area "of prosperity and good neighborliness, founded on the values of the Union and characterized by close and peaceful relations based on cooperation," the so-called "ring of friends," according to the EU treaty.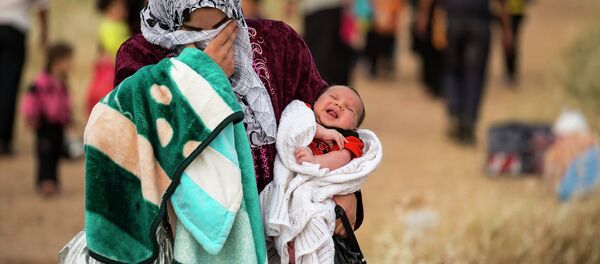 The intentions may have been good, but the results turned out bad. Most of the 16 countries considered under the ENP in Eastern Europe, the Middle East and North Africa are currently worse off than they were in 2003, when the policy started. Instead of the "ring of friends," the EU now has the "ring of fire" along its borders.
The EU failed to understand that Europeanization is in many cases a destabilizing process, EUobserver said. The desire to "Europeanize" turned the previously stable states in the Middle East, North Africa and Eastern Europe into places sinking into chaos and violence. The Color Revolutions in the east and the Arab Spring in the south were the direct result of Europeanization.
Europeanization caused the illegal coup in Ukraine, during which the officially-elected Ukrainian President Viktor Yanukovych was forced out of office. The new government in Ukraine started the war in the eastern part of the country against its own people. As a result, thousands of people were killed and hundreds of thousands became refugees.
Libya is another place that was destroyed by Europeanization. Four years after the death of Muammar Gaddafi, the country became a hub for refugees from across Africa and a training camp for terrorists of all sorts.