The question remains open what the future has in store for Ukraine's agricultural sector, noted Elizabeth Fraser, a researcher at the Oakland Institute, pointing to the fact that foreign agroholdings and Ukrainian tycoons are taking the country's rich arable lands under control.
"Last year, the Oakland Institute reported that over 1.6 million hectares (ha) of land in Ukraine are now under the control of foreign-based corporations… Some estimates now bring the total of Ukrainian farmland controlled by foreign companies to over 2.2 million ha," the researcher underscored.
According to Elizabeth Fraser, "the companies and shareholders behind foreign land acquisitions in Ukraine span many different parts of the world."
For instance, the Danish "Trigon Agri," holds over 52,000 ha, the Saudi-owned United Farmers Holding Company controls about 33,000 ha; France's AgroGeneration holds 120,000 ha of Ukrainian farmland, while US pension fund NCH Capital has taken control over 450,000 ha.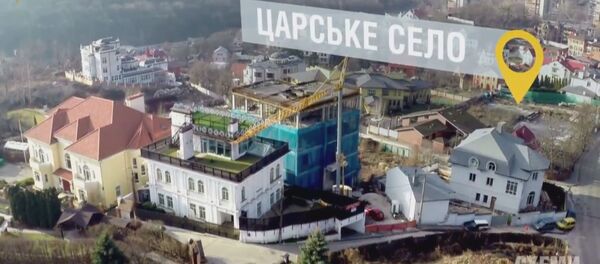 Remarkably, NCH Capital began aggregating Ukrainian arable lands in 1993, being one of the earliest western investors in Ukraine after the collapse of the Soviet Union. Over the years, the company has "systematically leased out small parcels of agricultural land" in Ukraine. Eventually it has accumulated a vast farmland, the researcher underscored.
Furthermore, citing NCH Capital's General Partner George Rohr, Elizabeth Fraser pointed out that the leases give the company the right to buy the territories held by NCH once Kiev lifts the moratorium on the land sales in Ukraine.
"Another subset of companies have Ukrainian leadership, often a mix of domestic and foreign investment, and may be incorporated in tax havens like Cyprus, Austria, and Luxembourg. Some of them are also led by Ukrainian oligarchs," the researcher highlighted.
Alas, the ongoing Ukrainian crisis has dealt a severe blow to the domestic land owners. A number of Ukrainian-based companies, particularly Cyprus-incorporated Mriya Agro Holding which held up to 300,000 ha, and Sintal Agriculture Public Ltd that controlled about 150,000 ha of land, are currently teetering on the brink of bankruptcy.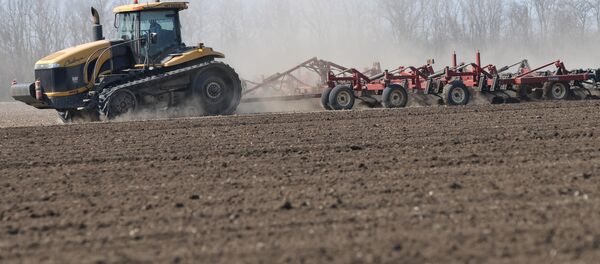 5 February 2015, 21:08 GMT
Ukrainian-based agricultural companies are seeking support from the West, however, their potential bankruptcy and the involvement of US and EU investors in the crisis management prompts questions about the fate of lands they hold, Elizabeth Fraser noted.
The researcher drew parallels between the Ukrainian and Romanian agricultural sector problems. After the collapse of the Soviet Union, Romania's collectivized farms were dissolved and a moratorium on the sale of agricultural lands imposed. However, a number of loopholes in the state's legislation allowed Western companies to take Romania's farmland under control through bankruptcy proceedings.
It remains unclear whether Ukraine's arable territories will face the similar fate. However, the lack of transparency in this sector of Ukraine's economy raises questions regarding the future of the country, its people and its economy, the researcher concluded.