MOSCOW (Sputnik) — According to the source, Houthi militants took control of the Saudi army reserve facility near the border with Yemen. Houthis shelled several Saudi positions neighboring the Yemeni governorate of Sanaa.
"Ten Saudi soldiers died, the military equipment was damaged during a rocket attack and shelling carried out by Houthi militants and armed tribes," the source said.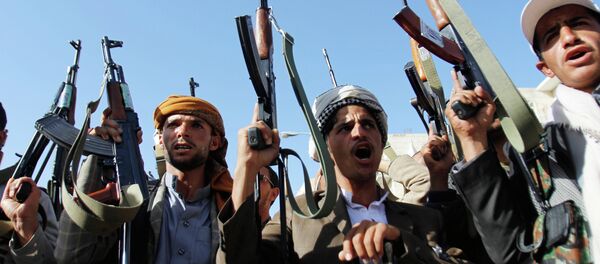 The Houthi faction, the main political opposition force in Yemen, in late 2014 seized control of the capital Sanaa and several other cities, forcing President Abd Rabbuh Mansur Hadi to flee the country.
In March, a Saudi Arabian-led coalition launched airstrikes against Houthi positions in Yemen. In late April, the coalition announced it would end the airstrike campaign, but the operation has continued.