MOSCOW (Sputnik), Svetlana Alexandrova — The recently announced $1.87-billion sale of US munitions to Israel is the first stage in equipping the region with US weapons, which would bring significant financial gains to the country, a former top Israeli official told Sputnik on Thursday.
"This will ensure that surrounding countries, from Turkey to Saudi Arabia, will also start purchasing weapons. The main supplier of these weapons is the United States. So this deal with Israel is only the first stage," Yakov Kedmi said.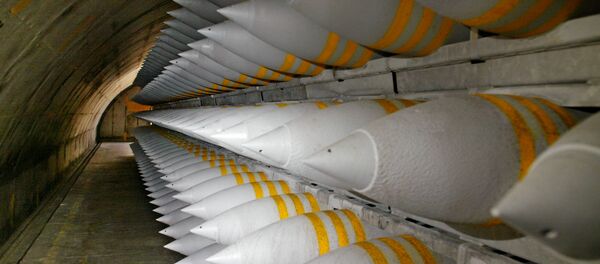 The latest US-Israeli arms deal covers supply contracts by Boeing, Lockheed Martin, General Dynamics and Raytheon, is said to include 14,500 Joint Direct Attack Munitions (JDAM) tail kits, which convert unguided bombs into precision guided munitions, and thousands of units in associated equipment.
The former head of Israel's government agency for the promotion of immigration from the former Soviet Union, Nativ, told Sputnik that Washington stood to benefit from the deal with Israel in three ways.
"First, they appease Israel's discontent with the Iranian threat. Second, they are helping their own industry. Third, each weapons unit requires annual maintenance valued at 10 percent of its purchase value."
Israeli officials, meanwhile, were quick to deny that the sale was linked to next month's comprehensive agreement with six world powers curbing Iran's nuclear energy program in exchange for the gradual phasing out of sanctions.
"When it comes to Iran, American leadership decided that its new F-35 jets and bombs would be a good compromise," Yakov Kedmi said.