MOSCOW (Sputnik) — Russian and Chinese warships successfully completed the active phase of the Maritime Cooperation-2015 drills in the Mediterranean Sea earlier on Thursday, accomplishing the set tasks with "excellent" marks.
"The exercises, held far away from the Russian and Chinese naval bases, showed our readiness to jointly face new threats and challenges at sea, and the ability to safeguard stability practically in any area of the World Ocean," Deputy Navy Commander, Vice Admiral Alexander Fedotenkov told reporters.
The first Russian-Chinese naval exercises in the Mediterranean have taken place between May 17 and May 21. The exercises involved around 10 ships from both countries.
Emphasizing the peaceful nature and safe usage of seas and oceans under the Russian-Chinese naval cooperation, Fedotenkov said a detailed analysis of the Maritime Cooperation-2015 drills would lead to effective planning for the program's second phase.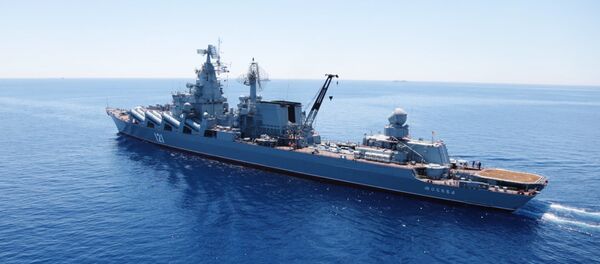 Russian Deputy Defense Minister Anatoly Antonov said last week that upcoming drills in the Sea of Japan, scheduled for this August, would encompass joint participation in peacekeeping operations, as well as counter-terrorism and anti-piracy actions.
Antonov also noted the practical benefits of the joint naval drills in the East China Sea held last year.