The Russian Navy on Saturday took delivery of a new oceanographic research vessel.
The ship has been christened the Yantar, the Russian word for amber. It was named after Russia's Baltic shipyard in Kaliningrad it was built at, which bears the same name, Yantar; the Russian exclave is known for its amber.
The vessel, also known as Project 22010, is designed for deepwater research. The 108.1m-long vessel, with a beam of 17.2m, was developed by the Almaz Central Marine Design Bureau in St. Petersburg.
Launching oceanographic ship "Yantar"
© Sputnik / Igor Zarembo
/
The propulsion system includes two fixed pitch propellers and two bow thrusters. The ship carries the latest, most innovative equipment for acoustic, biological, physical, and geophysical surveys. It has a displacement of 5,200 tons, a maximum speed of 15 knots, a range of 8,000nm, and can accommodate a crew of 60 members.
The vessel's equipment includes at least two deepwater, autonomous underwater vehicles (AUVs) Rus and Konsul, which can be used for rescue operations.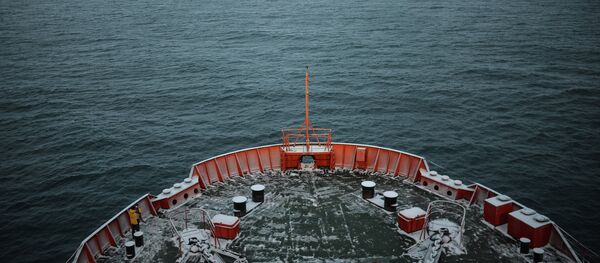 Konsul and Rus – a new class of Russian military deepwater submerge vehicles. They are somewhat smaller than the well-known Mirs, accommodating a crew of two instead of three, but are purely domestically produced vessels and have a higher maximum depth due to their titanium pressure hulls: during the tests the original Konsul dove to the 6,270 m.
"The Yantar is equipped with a unique on-board scientific research complex which enables it to collect data on the ocean environment, both in motion and on hold. There are no similar complexes anywhere," said the head of the deepwater research department at the Russian Defense Ministry, Alexei Burilichev.
Yantar has entered service in Russia's Northern Fleet.