WARSAW (Sputnik) — Voter turnout has surpassed 40 percent in Poland as the country elects a new president in the second-round run-off, the country's electoral commission said Sunday.
"As of 5 p.m. local time [15:00 GMT] voter turnout at the Polish presidential election was 40.51 percent," the commission's spokesperson said.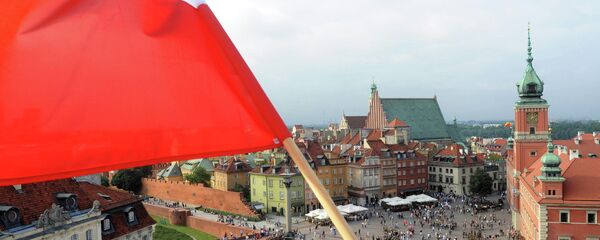 The second round of the election is held across Poland after both opposition candidate Andrzej Duda and incumbent President Bronislaw Komorowski failed to secure 50 percent of the votes needed for outright victory.
In the first round of the election, held on May 10, Duda overcame Komorowski with 34.76 against 33.77 percent of the votes.
The first round of the presidential election in Poland saw a 49-percent voter turnout.