MADRID (Sputnik) — A left-wing candidate from the Ahora Madrid social movement is projected to win the Spanish capital's mayoral election, the Federation of Regional Organizations of Radio and Television (FORTA) reported on Sunday.
Manuela Carmena, a judge by trade, is ahead of the ruling center-right People's Party (PP) candidate, Esperanza Aguirre, with a two-percent margin.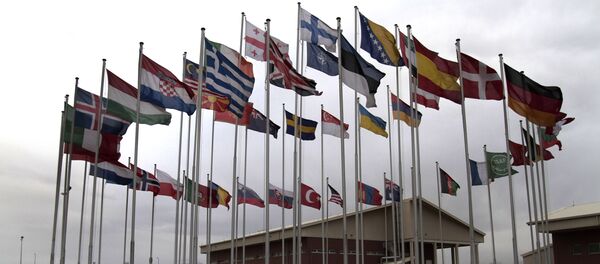 The Barcelona en Comu public movement's leader, social activist Ada Colau, is also ahead by a narrow margin, according to the regional TV-3 channel's exit poll.
Both Carmena and Colau are backed by the left-wing Podemos movement.
Polling stations across 8,122 municipalities and most autonomous regions and cities closed at 8:00 pm local time (18:00 GMT).
The anti-austerity movements' victories may shake up Spain's two-party system, which traditionally features Prime Minister Mariano Rajoy's People's Party and the rivalling Socialist Party (PSOE).