MOSCOW (Sputnik) — The two-week US-Georgian "Noble Partner" military exercises came to a close at the Vaziani military base some 16.5 miles east of the Georgian capital of Tbilisi, local media reported Sunday.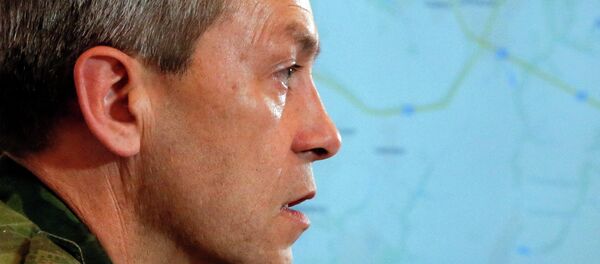 Georgian President Giorgi Margvelashvili, Defense Minister Tina Khidasheli and Chief of General Staff of the Georgian Armed Forces Vakhtang Kapanadze attended the closing ceremony at the base, according to Georgia's Channel 1.
President Margvelashvili presented US Army Europe Commander Lt. Gen. Ben Hodges with the Order of the Golden Fleece, while also handing out awards to five Georgian and five US servicemen at the closing of the exercises.
The field-training and live-fire drills incorporating 600 US and Georgian troops, as well 14 Bradley fighting vehicles, wheeled support vehicles and other equipment, began on May 11.