Now, it may take months to restore the nine-mile Santa Barbara coast line hit by the spill on Tuesday, according to U.S. Coast Guard Capt. Jennifer Williams.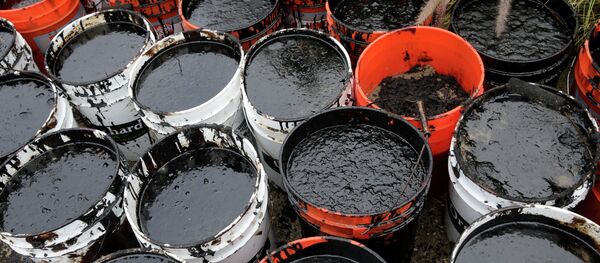 The oil came from a pipe run by Plains All American. The Houston-based company said the pipe carried about 2,000 barrels of oil per hour and that it "deeply regrets" the incident.
Plains All American, which has been called the "worse violators" by the U.S. Pipeline and Hazardous Materials Association, had been fined at least 10 times in four other states between 2004 and 2007.
Investigators remain uncertain as to what caused the spill, but they continue working around the clock to address its environmental effect. So far, they have recovered oil-soaked carcasses of pelicans as well as oil-drenched live pelicans, sea lions, and elephant seals.
The spill comes as California deals with a historic draught that has devastated farming communities and led to severe restrictions on water usage.
Water availability took another hit on Thursday after vandals deflated a rubber dam in the East Bay Area of San Francisco, causing about 50 million gallons of drinking water to spill into the San Francisco Bay. That water could have benefited 500 homes.
Authorities are unaware of any motive behind the breaching of the dam.