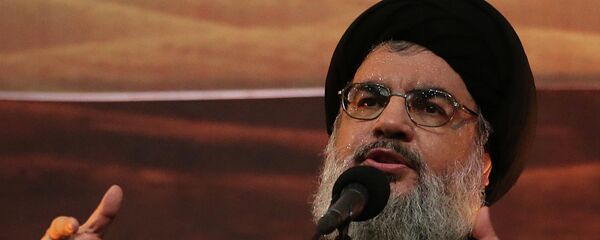 Hassan Nasrallah, the leader of the Shiite group Hezbollah, announced at a rally on Sunday that the danger from the Islamic State is "unprecedented in history," and admitted that his group was fighting the group throughout Syria. Moreover, he criticized the attacks that had been carried out by the international coalition as weak and ineffective.
"The number of attacks the international coalition conducted in a few months is less than what Israel did in far less time in Lebanon and Gaza," said Nasrallah, speaking at a rally in the town of Nabatiah to mark the 15th anniversary on Monday of the withdrawal of the Israeli Defense Force from southern Lebanon.
"Today we are facing a kind of danger that is unprecedented in history, which targets humanity itself," Nasrallah said of the Islamic State.
"We invite everyone in Lebanon and the region to take responsibility and confront this danger and end their silence and hesitation and neutrality," continued Nasrallah, calling on critics of the Hezbollah in Lebanon to support his group's operations in Syria against the Islamic State and al-Nusra Front.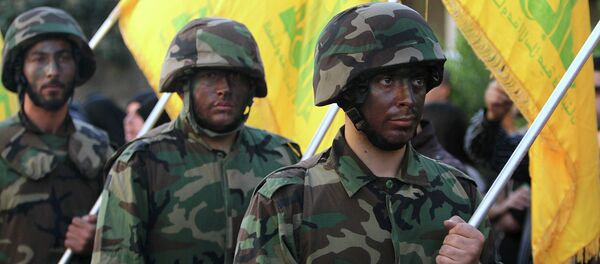 Defending his organization's action in Syria, Nasrallah for the first time admitted that Hezbollah is carrying out operations across the war-torn country in support of the embattled government of Bashar al-Assad, and not only on the Syrian-Lebanese border.
"We are present today in many places and we will be present in all the places in Syria that this battle requires." The admission follows a call made by Nasrallah on Friday to senior commanders of Hezbollah that "in the next phase we may declare general mobilization to all people," to join the force in the fight against the Islamic State, and encouraged commanders to enlist "anyone who can take part" in the battle.
An estimated 27 percent of the 4.3 million population of Lebanon is Shia Muslim, and another 27 percent Shiite, according to a study from the Beirut-based Statistics Lebanon; a variety of Christian groups make up the remainder of the population, making the Lebanese the most religiously diverse country in the Middle East.
Hezbollah has been criticized by opponents in Lebanon, among them the Future Movement, for intervening in the Syrian war. Some of them supported the uprising against the government of al-Assad that took place in 2011; the resulting civil war has led to an estimated 1.2 million Syrian refugees seeking refuge in Lebanon.