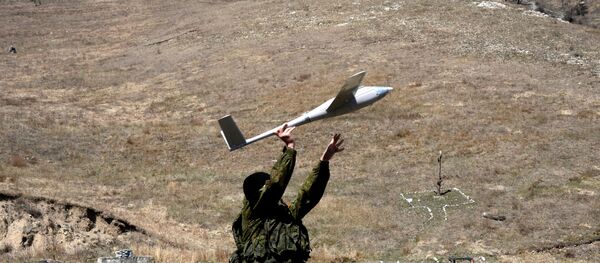 MOSCOW (Sputnik)
–
Snap Russian combat readiness exercises for aviation groups and anti-air defense troops began in the Central Military District on President Vladimir Putin's orders, Russian Defense Minister Gen. Sergei Shoigu said Monday.
"With the goal of further preparedness to the Tsentr-2105 strategic exercises, the Commander-in-Chief made the decision to check the combat readiness of groups from aviation and anti-air defense troops in the Central Military District," Shoigu said.
Shoigu added that the exercises began at 1:00 p.m. Moscow time (10:00 GMT).
"The exercises [will] test the troops' readiness to deploy aviation control systems in the field conditions and organize all-round support of air operations in new base areas. The drills will last four days, from May 25 till 28," the defense minister said.
The previous massive snap drills were held in the Arctic in March 2015. The week-long exercise to test the combat readiness of the Northern Fleet involved some 80,000 servicemen, thousands of military vehicles, including dozens of warships, submarines, warplanes and helicopters.
According to the Russian Defense Ministry, Russia will hold at least 4,000 military drills throughout 2015.