ASTANA (Sputnik) — Some 30 opposition figures arrived in the Kazakh capital on Monday for a fresh round of talks aimed at resolving the four-year Syrian Civil War.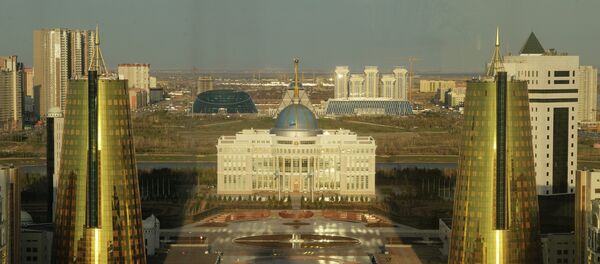 "A meeting with Kazakhstan's foreign minister is scheduled for the morning," the source said.
Earlier on Tuesday, the majority of Syrian opposition envoys signed a final document on the results of the two-day reconciliation talks.
Representatives of Syrian President Bashar Assad's government did not attend the negotiations in Astana.
UN-backed consultations between sides to the Syrian crisis began in Geneva, Switzerland, earlier this month.
Syria's warring parties have met twice over the last three years at UN-backed Geneva conferences and twice in the Russian capital of Moscow but failed to reach a practical solution toward ending the violence that has killed more than 220,000 people.