ST. PETERSBURG (Sputnik) – Moscow aims to develop ties with Beijing and implement the initiative on the connection between the Silk Road project and the Eurasian Economic Integration, Medvedev said during an international law forum.
"This is a positive experience, and it makes us to review how our relations with the countries of the European Union, the United States and a few other countries are developing, since last year had been rich in an international legal outlook on life under so-called sanctions."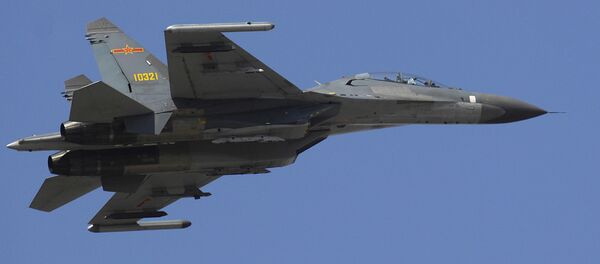 In light of the West's sanctions against Russia, Moscow stepped up its cooperation with Beijing, including energy and defense sectors, with the two countries signing large energy deals and conducting joint military exercises.
The extension or lifting of Russia's responsive measures to the Western sanctions will be proportionate to the same decisions made by the West, the Russian prime minister said.
"I can only say that in the near future we will have to make a decision on either prolonging these responsive measures or not prolonging them. It's clear that our actions, and I can say this straightforward, will be equivalent and be based on the actions of our partners from other countries."
The Kremlin has repeatedly denied its involvement in the Ukrainian internal conflict and responded to Western restrictive measures with a ban on certain food imports from the countries that had sanctioned Russia. The list of banned products includes meat, poultry, fish, seafood, milk, dairy products and fruit and vegetables.