"It will not be difficult from a technical point of view to build something like Mistral especially since we have gained access to the drawing list of the [French] helicopter carriers as a number of our weapons systems are adapted to the military characteristics of these ships," Gutenev said.
Should the Russian Armed Forces need to build a ship similar to the French-made Mistral, it will be a "ship similar in size, but with a nuclear power engine," which will be equipped with "air defense and anti-submarine defense systems."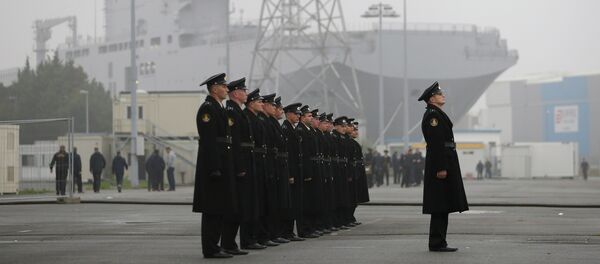 Russian presidential aide Vladimir Kozhin said Thursday that Russia possesses the necessary technology to build helicopter carriers similar to the French-made Mistral ships.
Russia and France signed a $1.3 billion deal for two Mistral-class ships in 2011. The handover of the first vessel was scheduled for November 2014, but French President Francois Hollande put the delivery on hold over Moscow's alleged involvement in the Ukrainian internal crisis.
It was reported earlier this month that Paris had proposed to terminate the contract, offering to pay some 785 million euros ($865 million) back, on the condition that Russia allows France to sell the ships to a third party with Moscow denying the offer, since the costs and losses Russia associated with the breach of the deal are currently estimated at about 1.163 billion euros.
The Mistral-Class Helicopter Carrier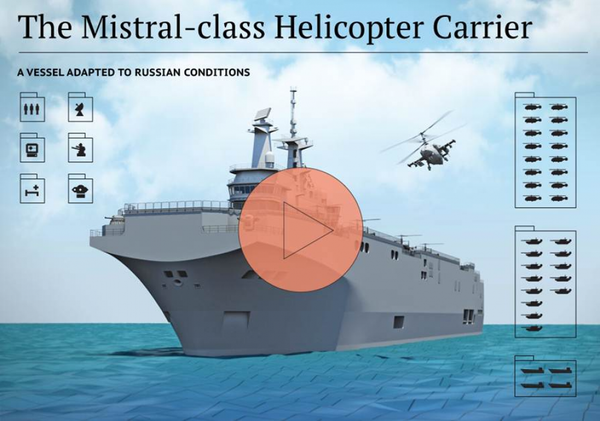 The Mistral-Class Helicopter Carrier