Officers Jerome Finnigan (left) and Timothy McDermott, both white, can be seen holding rifles in a trophy-style pose with a black man dressed up in deer antlers, in a photo that the feds gave to the Chicago Police Department in 2013.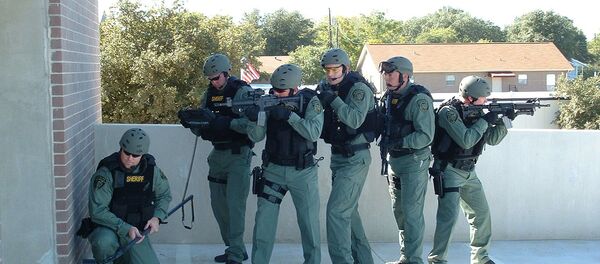 The photo was believed to have been taken between 1999 and 2003. After the police board received it, they moved to fire McDermott — a "clout-heavy cop" according to the Chicago Sun Times —  in a 5-4 vote for discrediting the department, disrespecting a citizen and unnecessarily displaying a gun.  
According to the majority decision, "appearing to treat an African-American man not as a human being but as a hunted animal is disgraceful and shocks the conscience." The four dissenting members recommended suspension for McDermott. 
Finnigan, on the other hand, was already off the force for a couple of years by the time the feds handed over the photo in 2013; he was serving a 12-year sentence for leading a group of rogue officers on a spree of robberies, home invasions and other crimes. 
Officer "Was Trying to Fit In"
Police Superintendent Garry McCarthy said of the photo: 
"I will not tolerate this kind of behavior, and that is why neither of these officers works for CPD today. I fired one of the officers and would have fired the other if he hadn't already been fired by the time I found out about the picture. Our residents deserve better than this, as do the thousands of good men and women in this department."
The man made to wear antlers has not been named, and initially the police department asked the photo to remain sealed to protect his identity.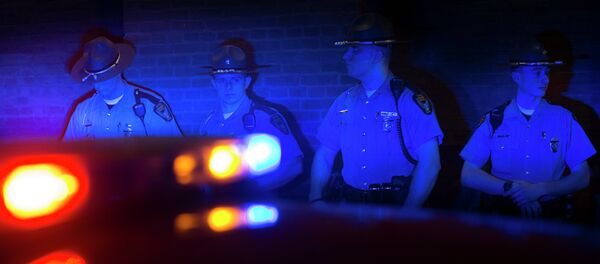 McDermott, who is appealing his termination, says he doesn't remember anything about the incident except that the man was arrested for drugs but was later released. 
"I am embarrassed by my participation in this photograph," McDermott said. "I made a mistake as a young, impressionable police officer who was trying to fit in."
McDermott had earned 74 departmental awards and is the stepson of former a former Chicago PD Deputy Superintendent. He was also a defendant in four federal misconduct lawsuits.
Three of those cases resulted in settlements paid out by the city and in one a jury awarded $162,000 in damages, in addition to hundreds of thousands of dollars in plaintiff's attorney's fees, according to the Sun-Times. 
Chicago Mayor Rahm Emanuel had a pithy response to the news of McDermott's firing:
"Good riddance."