This case is the first time that a court has heard arguments on a writ of habeas corpus regarding the legality of detention of non-human animals, and it has garnered a lot of attention, with over 100 people attending Wednesday's two-hour-long hearing.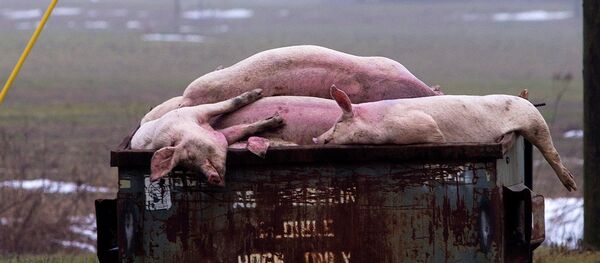 10 January 2015, 09:33 GMT
Representing the chimps was attorney Steven Wise, who argued that Leo and Hercules are essentially in solitary confinement despite being autonomous and self-determining beings.  His arguments included the fact that chimps share more in common with humans than not, and pointed to studies on their intelligence, emotions, and consciousness.
Christopher Coulston, an assistant state attorney general who is representing Stony Brook, argued that giving the chimps rights would be a slippery slope, as then we may have to give other animals rights as living beings, instead of property.
The chimps are used by researchers in locomotion studies, which the NhRP believes violates their fundamental right to bodily liberty.
In December, NhRP argued on behalf of a 26-year-old privately owned chimpanzee named Tommy.  The court ruled against them, deciding that while chimpanzees are similar to humans, they cannot participate in society or face the consequences of their actions and therefore are not entitled to the same protections as human beings.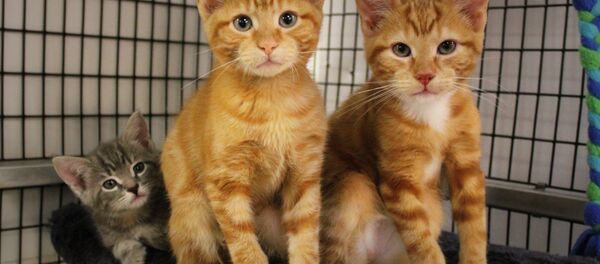 25 February 2015, 15:16 GMT
NhRP has argued that the basis for the decision is illogical, as children and the disabled still have human rights even when they are not capable of participating in society.
The group also lost an appeal in January on behalf of a chimp named Kiko, when the court determined that the group would only be changing the venue of the animal's confinement by having him moved to a sanctuary.
The group is not backing down, however, and is continuing to fight for Tommy and Kiko through the courts.
The judge in Wednesday's case did not make a decision right away, and will not announce a ruling for at least a month.  
She did, however, thank the court for presentations which were "extremely interesting and well argued."