MOSCOW (Sputnik) — The minister noted, however, that Russia does not support Washington's backing of Syria's armed opposition groups.
"Our and the United States' positions, I think, are really getting closer, especially when it comes to statements that there are no alternatives to political settlement in Syria on the basis of the Geneva Communique of 2012."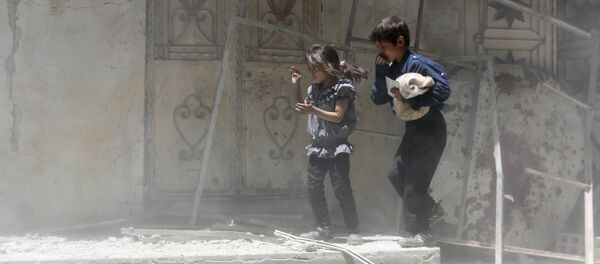 Russia will continue talks with the United States on promoting political dialogue in Syria, Lavrov told reporters at a joint press conference with his UAE counterpart Abdullah bin Zayed Nahyan.
The United States, doubting the legitimacy of the Syrian government, has been supporting "moderate" Syrian opposition and provide training to them.
Russia has repeatedly stated that Syrian President Bashar Assad is a legitimate president, and that only the people of Syria should control their future.