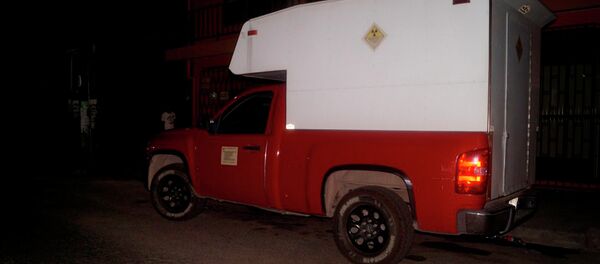 NEW DELHI (Sputnik) — A radioactive leak in New Delhi's Indira Gandhi International Airport was detected on Friday, the head of India's National Disaster Response Force said.
"We are monitoring the whole situation. Radioactive substance came from Istanbul for Fortis Hospital whose authorities have been called," Om Prakash Singh said as quoted by the Times of India.
The leak caused no damage, and "people who have been affected only complained about a burning in the eye," he said in an official statement.
According to the officials, the leaked material was sodium iodide 131, a substance used in treating thyroid cancer. It was ordered for a local hospital and was shipped from Istanbul, Turkey.
Home Minister Raknath Singh said that the radioactive leak has been stopped, the publication reported.