No weapons and military equipment were found in Russian convoys carrying humanitarian aid for Donbass, Viktor Nazarenko, head of the Ukrainian State Border Service, said.
"At the moment, Russia has sent 28 humanitarian convoys. Another convoy is being prepared now. They carry different supplies, particularly foods. Our border guards have never seen any weapons and ammunition in the trucks," Nazarenko said.
He also commented on the claims made earlier by the Ukrainian military that Russian humanitarian convoys supply arms to Donbass independence supporters.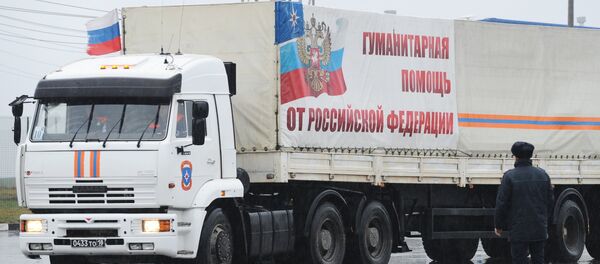 "I'm responsible only for my job and my personnel. I'm not responsible for the claims made by other people. The Border Service has never saw weapons in the convoys," he said.
He also claimed that Russian convoys cross the Ukrainian border illegally because Kiev has no control over part of the border in the country's east. Besides, according to Nazarenko, convoys must be legally documented.
"Russian neglects the legal procedure. We do everything we can to persuade Russia to send convoys across the Ukraine-controlled part of the border. Only this way, convoys will be legal," he stated.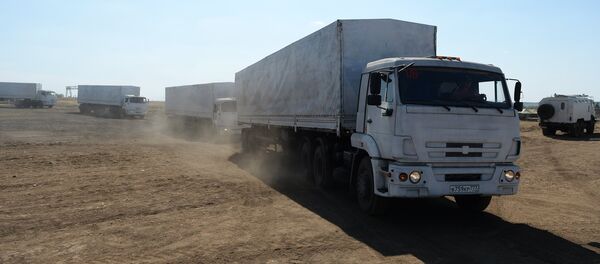 Russia refuses to cooperate with the Ukrainian Border Service due to various economic, political and military reasons, Nazarenko claimed.
Donbass residents are experiencing a humanitarian catastrophe in the aftermath of the military operation launched by Kiev in April 2014. Ukrainian authorities launched a military operation to suppress local independence supporters who opposed the country's coup.
The latest aid convoy arrived in Donbass on May 28.
Overall, Russia has delivered over 35,000 metric tons of aid to the people of Donbass since August 2014.