With assistance of biotechnology experts from the United States, Ukrainian army is getting ready to produce chemical weapons to use against the Donbass militia, said Donetsk People's Republic (DPR) military spokesman Eduard Basurin.
"DPR intelligence informed about the development of chemical weapons on the territory of Ukraine. It was found out that the work is being conducted in chlorine storage in the village of Kochetivka, Ukraine's Kharkiv Oblast. The development [of chlorine] is carried out with the help of US military experts," Basurin said.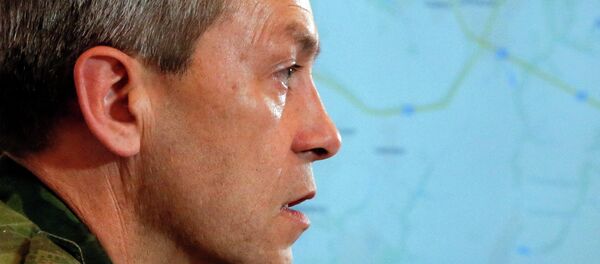 A week ago, 20 trucks brought five tons of "unknown poisonous substance." After the Ukrainian army obtains the results it needs, it will start organizing sabotage actions in Donbass trying to accuse DPR militia of using chemical weapons, the DPR leader said.
Basurin added that in mid-May all personnel from the chlorine storage was laid off and the building is now being guarded by Ukraine's armed forces. Furthermore, a group of US chemical experts arrived into the region.

Last month, Basurin said that Kiev formed a special unit of more than 300 fighters who pose as Russian soldiers to carry out sabotage mission on the territory of Donbass. He also added that these soldiers were trained by NATO instructors.
Kiev and Donbass have been in the state of war since April 2014 when Kiev authorities launched a military operation in the country's southeast, fighting independence supporters in the region.
In mid-February, the warring sides agreed to a ceasefire deal, worked out by the leaders of Russia, Ukraine, France and Germany in Minsk, Belarus. The parties agreed to stop hostilities and withdraw artillery from the line of contact, but since then both parties have reported truce violations.
© Sputnik
Elimination of Chemical Weapons in the World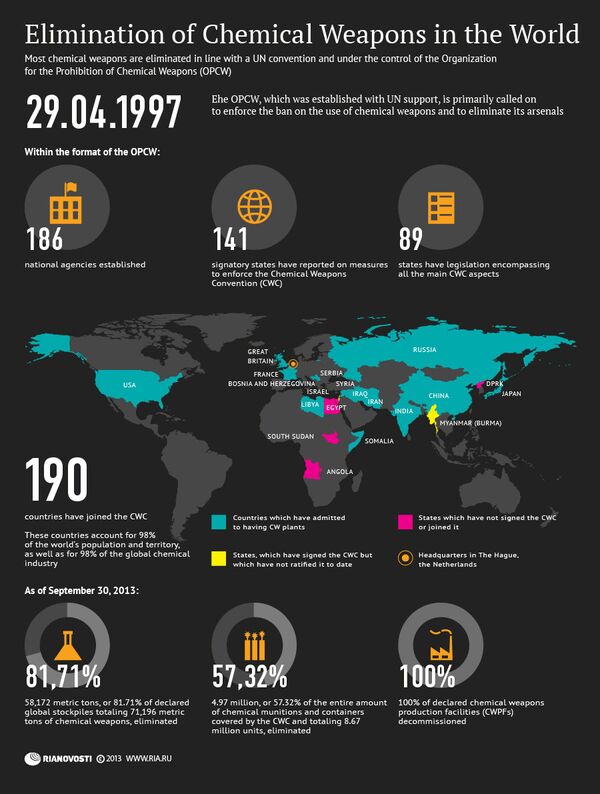 Elimination of Chemical Weapons in the World