The Senate Armed Services Committee (SASC) has added a "China Sea Initiative" to the 2016 defense bill. The legislation was drafted, in part, to address China's ongoing construction of artificial islands in the South China Sea as a part of its ambitious land-reclamation campaign.
SASC Chairman Senator John McCain inserted the initiative to offer support – in the form of training and weapons – to allied countries like Indonesia, Malaysia, the Philippines, Thailand and Vietnam.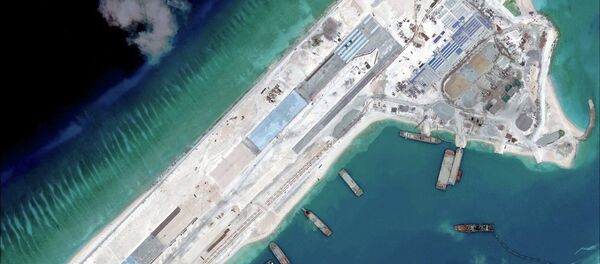 The new directive is designed "to provide assistance to national military or other security forces of such countries that have among their functional responsibilities maritime security missions."
If adopted, the provision will free up $425 million over the next five years – including $50 million in 2016.
In the past year, China has added more than 1,500 acres of new artificial territory to its island areas in the South China Sea, Pentagon officials said.
The new provision was accompanied by a letter from lawmakers to Defense Secretary Ashton Carter, listing their concerns about China's behavior in the South China Sea and asking Carter to strengthen the US military's response.
Among other things, the letter argues that China should not be invited to participate in the upcoming 2016 Rim of the Pacific multi-national military exercise slated to take place in Hawaii.
"Given China's behavior in the past year alone, including its disregard for the interests of our allies, international law and established norms, we do not believe Beijing should have been invited to this prestigious U.S.-led military exercise in 2016," the letter reads.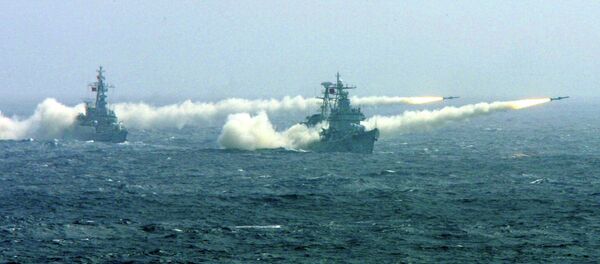 The letter also called out the fact that China brought an intelligence-gathering ship to the most recent Rim of the Pacific exercise in 2014 – a move which drew criticism at the time.
While lawmakers said it is important to sustain a military-to-military relationship with China, they urge Carter to do more to challenge Beijing's coercive and "bullying" behavior throughout the region.
While speaking to reporters during a recent trip through in the Asia-Pacific region, Carter said China's actions are inspiring cooperation among other countries in the area, adding that the situation calls for greater US involvement.
"The reason that the United States and everyone else in the region has a stake in this, is because it gets to the question of freedom of navigation, freedom of the seas, freedom from coercion, abiding by peaceful and lawful processes, and that is, again, a longstanding US position, as it freedom of flying, freedom to sail," Carter said.