GENEVA (Sputnik) — US State Secretary John Kerry and Iranian Foreign Minister Mohammad Zarif have met for talks in a Geneva hotel, a RIA Novosti reporter said Saturday.
US Energy Secretary Ernest Moniz and the European Union Deputy Secretary General for Political Affairs Helga Schmid are also in attendance.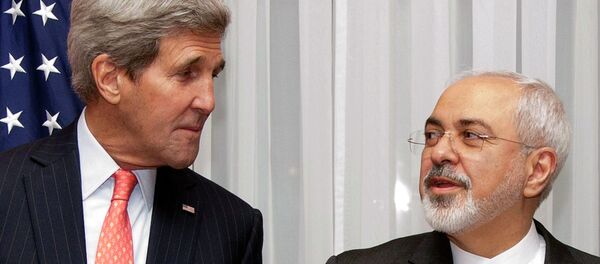 Although it is unclear how long the bilateral meeting on Iran's disputed nuclear program is intended to last, Kerry is scheduled to depart from Switzerland on Sunday morning.
According to RIA Novosti, the current round of talks in Geneva appear to be a one-off measure, with the remaining discussions ahead of the final deal expected to be held in Vienna.