MOSCOW (Sputnik) — The first of six new patrol ships to combat piracy under the Russian Navy's project will enter into service by the end of 2016, the Navy Ship Building Directorate head, Captain Ι Rank Vladimir Tryapichnikov, said on Saturday.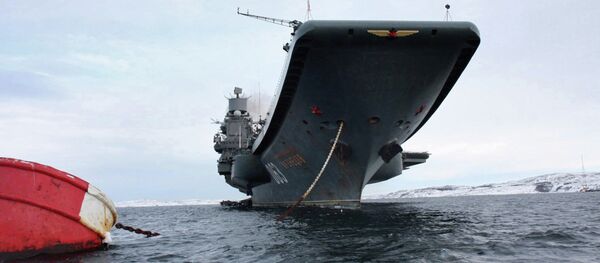 "Naturally, the ship was designed to combat piracy in the Horn of Africa. We have designed six ships of this class, and expect the first-in-class Vasily Bykov by the end of 2016," Tryapichnikov said in an interview with Ekho Moskvy radio station.
"Patrol ships are really a novelty for the Navy. We analyzed the situation and understand that this ship should not be fitted with missile weapons, but fly the St. Andrew flag in different regions of the World Ocean," he elaborated.
Tryapichnikov explained that the patrol ships will be armed with large- and small-caliber artillery systems, as well as speedboats and a helicopter.