YEREVAN (Sputnik) — The country imposed ban on import of all kinds of poultry products, including raw materials from 17 US states.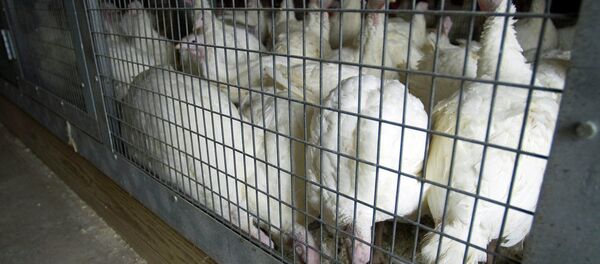 The ban list includes Arkansas, California, Idaho, Indiana, Iowa, Kansas, Minnesota, Missouri, Montana, Nebraska, North and South Dakota, Oregon, Washington, Wisconsin and Wyoming.
Since December 2014, commercial poultry farms in multiple US states have been hit by avian influenza in what may end up being the largest outbreak of avian flu in US history.
The virus is thought to spread from migratory birds to commercial poultry farms. Once a case of avian influenza is confirmed the poultry stock is quarantined and culled.
© REUTERS / Ruben Sprich
Experts wearing protection suits examine trays used to transport chicks at a poultry farm, where a highly contagious strain of bird flu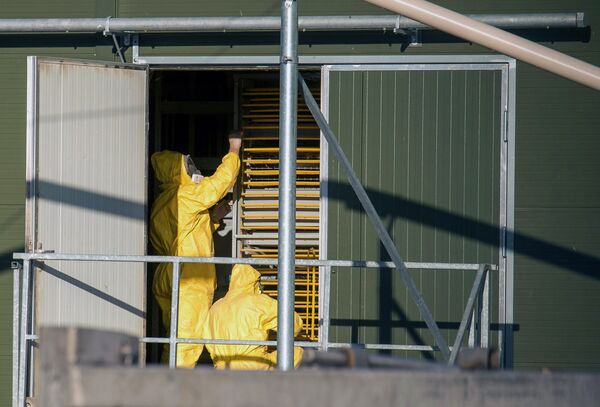 Experts wearing protection suits examine trays used to transport chicks at a poultry farm, where a highly contagious strain of bird flu