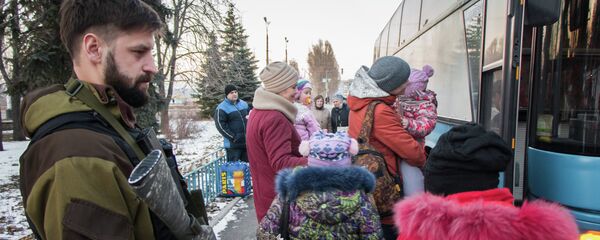 In an article published Sunday, Forbes contributor Mark Adomanis noted that whatever the present status of Ukraine's economy, "its demographics are in a far more parlous state." Citing statistics from the State Statistics Service of Ukraine and Russia's Rosstat to obligatorily include Crimea and Sevastopol in the count, Adomanis notes that the country's natural population has declined by more than 250,000 between 2014 and 2015. The State Statistics Service's data shows that between January and March alone, deaths exceeded live births by over 62,000 people.
According to the journalist, Western leaders should care about Ukraine's population trends because "the West has set itself the task of underwriting Ukraine's reform efforts. All kinds of commitments (primarily rhetorical but some financial) are being made to assist Kiev's 'European choice,'" and, as a result, a much less populous Ukraine means that "right at this very moment permanent damage is being done to Ukraine's future output."
Citing Western countries' financial commitments to Ukraine, the Adomanis argues that the country's demographic crisis will mean that "Ukraine's future financing needs are going to be much larger than anticipated," with Ukraine's economy having "fewer productive workers in future years," a decline which "is only going to accelerate." Stopping short of saying that the West's efforts to stave off catastrophe are doomed to failure, Adomanis argues that the current trends "mean that the bill for any assistance is likely to be quite a bit larger than originally anticipated."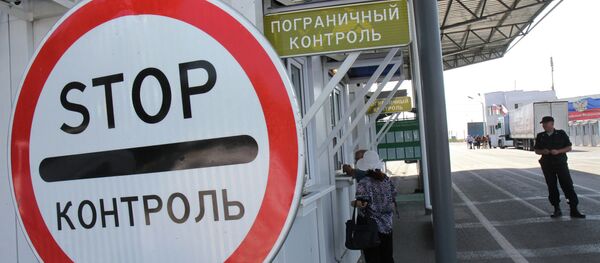 According to Ukraine's State Statistics Service, the country's total population of 45,245,900 in January 2014 faced a catastrophic decline of over 2.48 million people to 42,759,300 by January 2015. It's not entirely clear how the agency arrived at the latter figure, and whether it counted the loss of Kiev's control over Crimea and its 1.96 million inhabitants, or the Donetsk and Lugansk People's Republics, which together account for roughly 3,090,000 people. Since the outbreak of the civil war in eastern Ukraine, which has claimed over 6,250 lives, over 800,000 Ukrainians are believed to have fled both western and eastern Ukraine for Russia and Belarus, with thousands attempting to migrate to Europe, and hundreds of thousands more internally displaced.