The US Navy Sixth Fleet issued a statement on interactions with Russian aircraft on Saturday, which partially disputes the account given by the source in the Russian military.
On Saturday, a Russian military source told RIA Novosti that the USS Ross was trailing along the edge of the Russian maritime border in the Black Sea. According to the source, the action was provocative and aggressive, and led the Russian military to scramble jets to warn off the vessel. The US Navy statement adds some details to the interaction.
"Ross observed the routine flights of SU-24 aircraft and had no interaction while both operated in international waters," the statement on the Sixth Fleet website said.
According to the source in the Russian military, the jets which warned off the USS Ross were not routine patrol flights, but rather scrambled on command. The US Navy gave no statement on whether interactions occurred while the ship was on the edge of international waters and the jets were in Russian waters.
"Ross continued on her mission after observing the aircraft return to base. At no time did Ross act aggressively nor did she deviate from her planned operations," the statement added.
The US Navy statement does not explain the ship's scope of planned operations and whether that includes the Russian military source's statement that the ship retreated from the border after its interaction with Russian jets.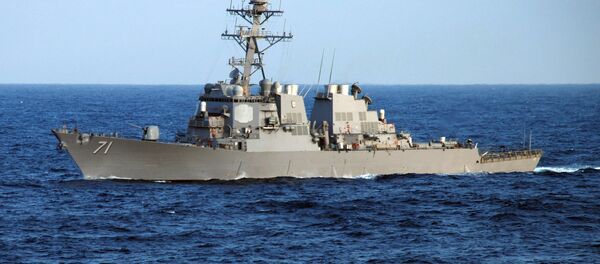 The statement's note that the ship "
continued on her mission
" after the aircraft returned to base does not elaborate whether the ship paused executing its mission within the scope of planned operations. In US military terminology, missions are actions that are components of operations.
"The conduct of her crew has been and continues to be professional," the statement said.
The US Navy statement denies that the ship acted aggressively, but does not dispute that it was acting provocatively. The Russian military source stated that the ship's crew was acting "provocatively and aggressively."