MOSCOW (Sputnik) — Presidents of Tanzania, Uganda, Kenya, joined by South Africa's leader gathered in the Tanzanian city of Dar es Salaam for a summit of the East African Community.
"The summit, concerned at the impasse in Burundi, strongly calls for a long postponement of the elections not less than a month and a half," the statement said.
The leaders stressed the importance of the armed groups' disarmament and creating of conditions for the refugees's return.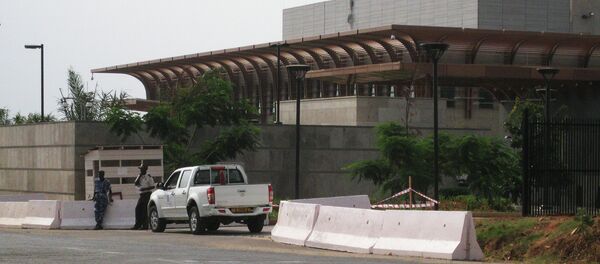 In late April, street protests erupted in Burundi following President Nkurunziza's announcement of his intention to run for a third term.
The president's opponents deem this move unconstitutional, as the law requires him to step down after two terms in office. The protests in Burundi turned violent, with at least 30 deaths and injuries reported in the country.
On May 13, Burundi Army Maj. Gen. Godefroid Niyombareh, who was fired as the top intelligence official last February, said that President Nkurunziza has been dismissed over his disputed bid to run for a third term.
However, on the next day, Nkurunziza returned to Burundi from his visit to Tanzania and quelled the coup.
According to the UN High Commissioner for Refugees, over 105,000 people have fled the country to neighboring states to escape violence caused by a thwarted coup attempt.