ROME (Sputnik) — On Saturday, a high-ranking source in the Russian Foreign Ministry said that Moscow barred 89 EU from entering Russia in response to EU travel bans imposed on Russian nationals over Moscow's alleged role in the Ukrainian crisis.
"The Foreign Ministry considers the blacklist issued by Moscow, to be unclear, especially taking into account the lack of criteria and conditions of its compilation… It does not help resume dialogue between the European Union and Russia, which Italy has always supported."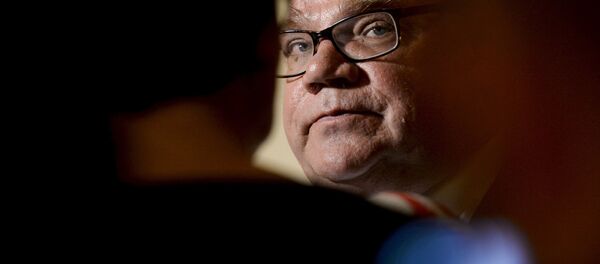 No Italian citizens were mentioned in Russia's travel ban list.
Earlier in the day, the UK Foreign Office said that imposing travel bans on EU citizens will not make the European Union remove anti-Russia sanctions.
Finnish Foreign Minister Timo Soini said that it was pointless to "over-dramatize" the situation as Russia's decision to introduce retaliatory travel bans was a predictable move.
Last year, the United States, the European Union and some of their allies imposed restrictive measures targeting Russian economy and certain individuals.