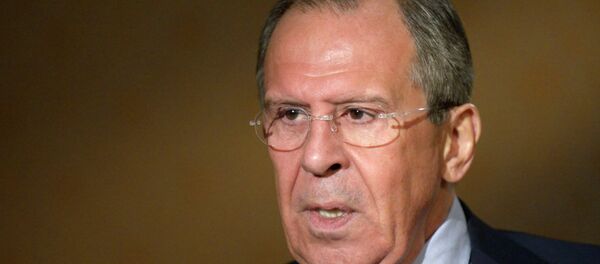 MOSCOW (Sputnik)
–
No positive outlook has been observed in dialogue between Russia and the United States on nuclear arms cuts, Director of the Department for Non-Proliferation and Arms control at the Russian Foreign Ministry Mikhail Ulyanov said Monday.
"Our dialogue on this on both bilateral Russian-US channels as well as on the Russian-NATO Council have been curtailed, so there are no positive outlooks being observed," Ulyanov said in an interview with RIA Novosti.
US missile defense systems remain the main challenge in Russian-US relations, Ministry Mikhail Ulyanov said Monday.
"Of all the factors that negatively reflect on strategic stability, the most essential at this time is probably the creation of the global anti-missile defense system," Ulyanov said in an interview with RIA Novosti.
In April, Russian Foreign Minister Sergei Lavrov stated that the United States had breached the Nuclear Non-Proliferation Treaty by placing its tactical nuclear weapons in the territories of five European countries.
The exact number of US nuclear weapons deployed in Belgium, Italy, Turkey, Germany and the Netherlands is unknown, but the Center for Arms Control and Non-Proliferation research group puts it at around 500 warheads.
Ulyanov said that the deployment of weapons in space is clearly not an issue for tomorrow, but the situation is gradually headed that way, but the US "missile defense system is already developing in clear compliance with the plans."
"We have expressed our position on this several times. We need a reliable guarantee of what is being said verbally at every corner that these systems are not pointed at Russian nuclear forces. But so far they're telling us that such guarantees cannot be fixed on paper and that with or without Russia the systems will be created," Ulyanov said.