In 2003, Tallinn city officials had struggled in vain to prevent the closure of Kentamanni Street, where the US Embassy had plans to beef up a security zone. "Even if the government made such a proposal, the city government will not agree with such a decision," then-Vice Mayor Rein Lang had promised, recommending that the US look for other ways to protect the embassy. Mayor Edgar had even appealed to then-Prime Minister Siim Kallas.
But the Embassy's demands won out in the end, with officials hinting at the height of the diplomatic row with the city that the US might begin issuing visas in neighboring Riga, Latvia, 250 km away. Former government official Jens Haug had opined that "we were treated like Congolese tribal chieftains, which the Americans dispersed using water cannons." With locals appearing to have come to terms with the street closure, readers recalling the affair on Baltic news portal Delfi stated that "the Americans bought Estonians' sense of dignity with free parking." The section of Kentmanni Street in front of the Embassy remains permanently closed to automobile traffic.
US Mass Surveillance in the Center of Tallinn
On Friday, Estonian newspaper Postimees published a sensational article alleging that it had obtained a restricted document confirming that the US Embassy employs a team of security personnel involved in the secret surveillance of people in the streets of Tallinn in the perimeter of the Embassy. The team, consisting of former policemen and security professionals, collects personal data of 'suspicious looking' persons and enters it into the US global terror database SIMAS (Security Incident Management Analysis System), where it can be held from five to twenty years, or even permanently.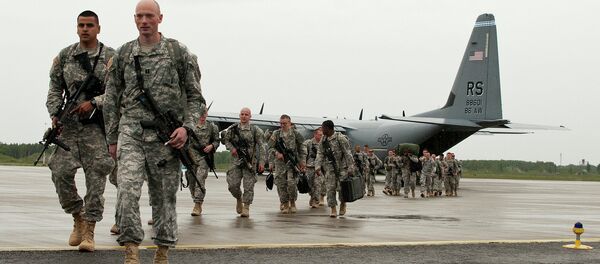 Postimees says that the behavior of the US-hired security officers is approved by the Estonian interior ministry and is coordinated with local police, which has even occasionally paid visits to the persons listed into the database, whose 'suspicious activity' could amount to as little as parking a vehicle near the embassy or hanging around the area 'without any obvious reason'. The team operates in a 250 meter radius around the embassy itself, and around the dwellings of the Embassy's Marine guard, two educational institutions, and the areas through which the US Ambassador moves on his way to work.