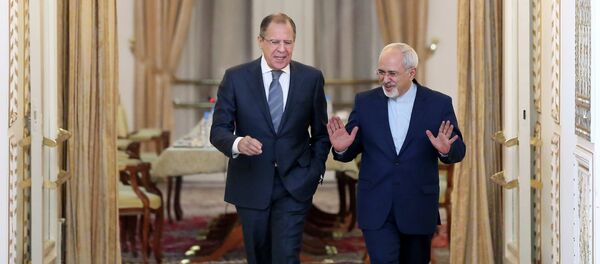 MOSCOW (Sputnik) — Large-scale work is to begin in the fall of this year on equipping the second and third units of Iran's Bushehr Nuclear Plant, Russia's nuclear agency Rosatom head, Sergey Kirienko, said Monday.
"Work will begin in the fall of this year," Kirienko said during the plenary session of the Atomexpo-2015 forum.
The new units will have two reactors of the improved water-water (VVER) design. The reactors will produce 1,000 megawatts each, tripling Iran's nuclear power production capacity.
Iran anticipates a gradual roll-back of sanctions following a final deal on its disputed nuclear program, scheduled to be signed by a group of six world powers known as P5+1 and Tehran by July 1.

The Russian-Iranian agreement on the civil use of nuclear energy, followed by a deal to construct Iran's first nuclear power plant, dates as far back as 1992.
Russian-built Bushehr went online in 2011 and launched at full capacity in the summer of 2014.
An agreement to expand civilian nuclear energy cooperation and construct a total of eight additional nuclear reactors at Bushehr was signed between the sides on November 11, 2014.
In September 2014, Russian nuclear experts unveiled a project for the plant's second reactor unit, Bushehr-2.