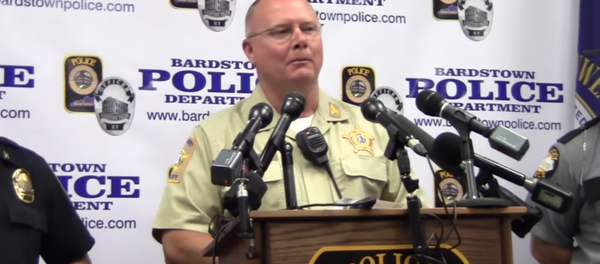 Carrollton Police Chief Michael Willhoite was ordered by a judge to send 31-year-old Adam Horine to Eastern State Hospital to undergo a psychiatric assessment.  Instead of being transferred directly to the hospital, the inmate was taken back to the jail where a social worker evaluated him and reported that he was hearing voices, having suicidal thoughts, unable to sleep, had no medication, and was wanting to hurt "certain people."
Still refusing to take the troubled man to the hospital, Chief Wilhoite handed money to Officer Ron Dickow, who bought Horine a one-way ticket on a 28-hour bus ride to Florida.
Horine, who has twice been institutionalized, had been arrested for threatening a cab driver and swearing in public.  When he appeared before the judge he pleaded with the court for help with his mental illness.  He told the judge that he loved Kentucky, but alleged that "they are trying to force me out," Kentucky.com reported.
"I should be in the hospital," Horine pleaded with the judge during the hearing. "I have mental illness, and I say things I shouldn't say. But I would never hurt anybody. I never have."
After his arrival in Florida, 900 miles away from the Carrollton Police Department, a warrant was issued for his arrest by the Kentucky attorney general, for felony second-degree escape.  The warrant blames Horine for the chief's wrong-doing, claiming that he fled "by bus, with the full knowledge that he was under court order to be transported to Eastern State Hospital."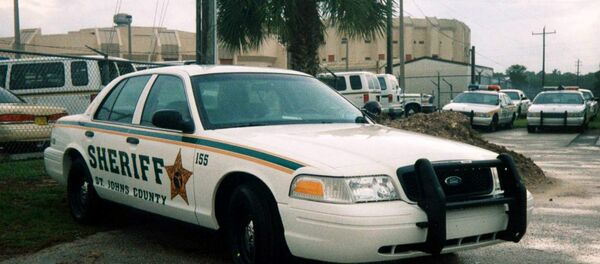 The county attorney's office has requested a special prosecutor to investigate the alleged misconduct by the chief and officer.
"The real question here is not whether or not Mr. Horine 'escaped,' because we know that he was in Florida because the police officer put him on a bus there, after getting Horine released," David Harris, associate dean and a professor of criminal law at the University of Pittsburgh School of Law told Kentucky.com. "There's no way any jury would find him guilty of an escape in those circumstances.
"The important question is how and why the police got Mr. Horine released and sent him out of the jurisdiction, in the face of existing charges, obvious signs of mental distress and a court order for a mental health examination."