MOSCOW (Sputnik), Svetlana Alexandrova – The government and media outlets that blow "the threat that Islam poses" out of proportion are the ones to blame for Islamophobia being on the rise in Australia, a spokesman for an Australian Muslim Advocacy Organization told Sputnik on Monday.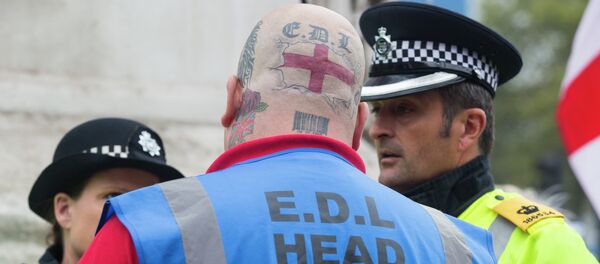 Anti-Muslim sentiment became stronger and more widespread as a "result of the media and the government blowing this out of proportion, the media have sensationalized the issue and the government has politicized it," Kuranda Seyit said.
He added that these policies have resulted in anti-Muslim hate, verbal and physical assaults on Muslims and mosques being vandalized and fire-bombed.
In October, two Australian mosques and an Islamic education center in Perth were vandalized. Graffiti slogans appeared on the walls of a school and a mosque, while beer bottles were thrown at another mosque days after a peaceful anti-Islamophobia rally in the city.
"There are now some groups here in Australia calling themselves Reclaim Australia and the Q Society which are demonstrating and promoting hatred of Muslims and trying to boycott halal certification," he stated.
The issue of Muslim youth radicalization was brought to light in September when Australian police arrested 15 people in Sydney raids, triggered by a senior Islamic State militant's call for "demonstration killings."
Last week, local media reported, citing Victoria Police, that more than a dozen young Australians have attempted to join ISIL extremist groups in the Middle East over the last two months.