ANKARA (Sputnik) — Russia's consulate in Istanbul is searching a missing 19-year-old girl from Moscow, who is feared to have joined radical Islamists in Syria, the mission's spokesman said Tuesday.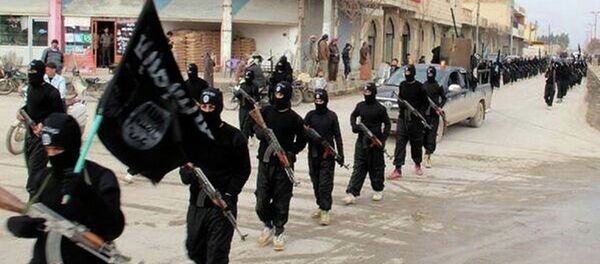 Last week, the young woman reportedly bought a one-way ticket to Istanbul, without notifying her parents. Her relatives fear that she might have converted to Islam, joined one of the Islamist groups and crossed from Turkey to Syria.
"[The girl's] parents have contacted us, and we are now searching for her. The Consulate General has sent a request to the Turkish authorities and is waiting for an answer," Andrei Yegorov said.
ISIL, the most powerful of radical militant groups fighting against government forces in Syria, has reportedly recruited thousands of foreigners. The group's propaganda on social networking websites especially targets young people. At least 20,000 foreign fighters have joined the ISIL so far, according to US National Counterterrorism Center estimates.
Earlier, media reports emerged about European girls travelling to Syria across the Turkish border to join radical groups.