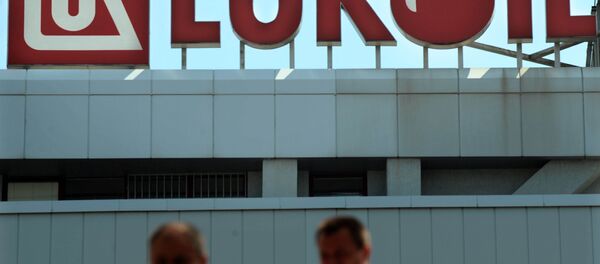 MOSCOW (Sputnik) — Iraq and the Russian oil giant have a number of contracts, "that also work in future, and is priority for us," Mahdi told RIA Novosti on the sidelines of the Organization of the Petroleum Exporting Countries (OPEC) seminar in Vienna.
LUKoil is involved in several projects in Iraq, including Block 10. The project is set to last until 2017, and includes 2D seismic surveying and the drilling of one exploration well. LUKoil is also operating on the West Qurna-2 oil field in Iraq, which is ranked among the largest oil fields in the world.
In April, Russian Foreign Ministry said that Moscow and Baghdad were eager to extend their cooperation in oil and gas ventures.
LUKoil President Vagit Alekperov said later that month that the company was in talks with Iraq on the development of the Nasiriyah oil field, which is believed to contain 4 billion barrels of oil.