UNITED NATIONS (Sputnik) — UN Secretary-General Ban Ki-moon announced plans on Wednesday to set up an independent panel to examine the handling of the allegations of child rape by French soldiers in the Central African Republic (CAR).
The cases of abuse were made public after an internal UN report entitled "Sexual Abuse on Children by International Armed Forces" was leaked to and published by the Guardian newspaper in April.
"In light of the recent serious allegations of sexual abuse against children in the Central African Republic by foreign troops not under the authority of the United Nations, the Secretary-General has decided to set up an External Independent Review to examine the UN system's handling of these allegations," the United Nations said in a statement.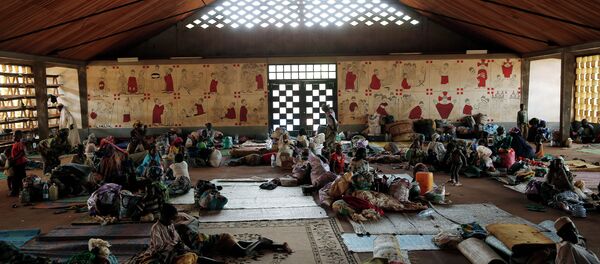 According to the report, the boys were sexually abused by French troops, who were deployed in the CAR — a former colony of France — in 2013 to stop violence between Muslim Seleka rebels and Christian militias, in exchange for food and money.
"The review will examine the treatment of the specific report of abuse in the Central African Republic as well as a broad range of systemic issues related to how the UN responds to serious information of this kind," the statement reads.
According to the UN statement, Ban is "deeply disturbed" by both the allegations and how various parts of the UN system handles them.
France started to withdraw its troops from the country after an 8,500-strong UN peacekeeping mission was deployed in the CAR in 2014.