WASHINGTON (Sputnik) — US President Barack Obama is using the Air Force to boost Iran's power in Iraq and to support its ally Bashar Assad in Syria, Senate Committee on Foreign Relations Chairman Bob Corker said in a statement.
"As Iran deepens its influence in capitals from Baghdad to Damascus to Beirut and Sanaa, the perspective of many in the region is that the United States is Assad's air force in Syria and Iran's air force in Iraq," Corker said on Wednesday.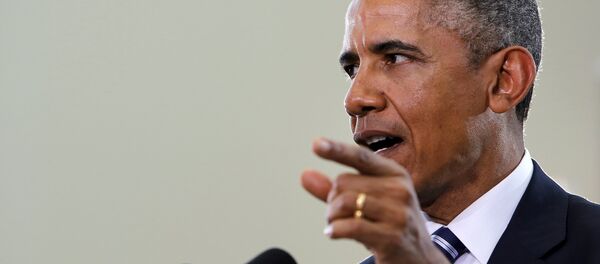 Corker comment came during a hearing at the Senate Committee on Foreign Relations he was chairing on the implications of the Obama administration's nuclear agreement with Iran on US policy throughout the Middle East.
Iraqi leaders are increasingly turning to Iranian-backed militias in the fight against the Islamic State, Corker warned.
"I was in Iraq recently and it really did feel like… what we [the United States] were doing is helping create a better country for Iran in Iraq," he said. "[I]t feels very much that way with their [Iran's] infiltration into the parliament and their tremendous efforts on the ground."
The Senator said he found US demands that the US-trained Syrian opposition "only use that potential against ISIS [ISIL] and not against Assad… somewhat alarming."