European Parliament's Civil Liberties, Justice and Home Affairs Committee are discussing potential changes to a draft report on the EU's proposed Passenger Name Record (PNR) plans, amid efforts to formulate a European-wide law on the issue. 
Under the proposals — published in a draft report by British MEP Timothy earlier this year — airlines would be forced to give EU countries the PNR data of passengers entering or leaving the bloc, in order to help authorities fight crime and terrorism threats.
The PNR data, which is obtained by airline companies when people book flights, includes information such as a passengers' date of birth, home address, telephone number, credit card details and travel itineraries.
While some individual countries within the EU, such as the UK, already have their own PNR systems in place, there is a push to introduce European-wide measures, given the open borders of the bloc.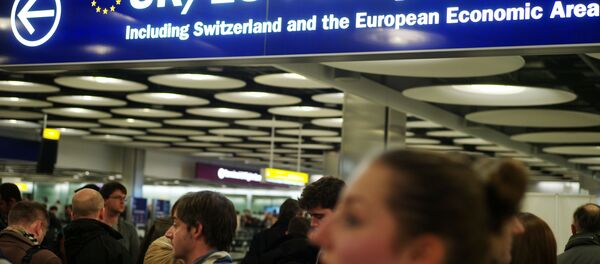 5 February 2015, 18:47 GMT
PNR as a Counter-Terror Tool
Despite a European Commission's proposal for a European PNR being rejected in 2013 over privacy and fundamental human rights concerns, recent shootings and terror attacks in Belgium and France, combined with concerns that suspected terrorists may return from the Middle East, have prompted a renewed push to establish a law that would give EU governments access to the details of flight passengers.
Among the proponents of a PNR deal is German Internal Affairs Minister Thomas de Maizière, who believes an agreement should be established for safety concerns.
"Tracking travel movements is a tool that can be used to combat this threat to domestic security," he said.
"Returning jihadists are threatening the EU's domestic security. Urgent action is needed to combat this."
Meanwhile, author of the draft PNR report, Timothy Kirkhope has also called for data retention measures to be introduced.
"We must put in place our own EU rules and standards (…) as soon as possible," he said, in order to prevent criminals exploiting gaps in the EU.
Eroding of Privacy Rights
Despite the recent terror attacks and concerns over security threats in Europe, many MEPs have condemned the proposals, arguing that forcing airlines to provide the PNR data of travelers would set a dangerous precedent for government retention of personal details. 
Austrian MEP Jörg Leichtfried, vice-president of the socialist S&D party, has been one of the most vocal critics of the PNR proposals, arguing that the collection of data will not help counterterrorism efforts.
"The mass and indiscriminate retention of data without any concrete suspicion does not make Europe safer — the current debate is fueled by populism rather than substance."
He said the plans throw up serious human rights concerns, noting that will party "will not be rushed into a decision that has potentially severe consequences for civil liberties of EU citizens."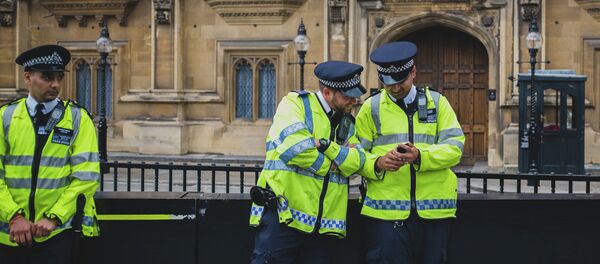 Jan Albrecht, vice chair of the European parliament's civil liberties, justice and home affairs committee, also disputed claims that data retention plans would assist crime fighting efforts. 
"Far-reaching data collection in France would not have prevented the odious attacks in Paris," he said in reference to January's Charlie Hebdo and kosher shop shootings, noting that it was reported that the suspects were already known to authorities.
Sharing Information With the US
While there is debate about the principle of governments being allowed to store information, there are also concerns at the EU's plans to allow other countries, including the US, to access the data of passengers who travel in and out of the EU.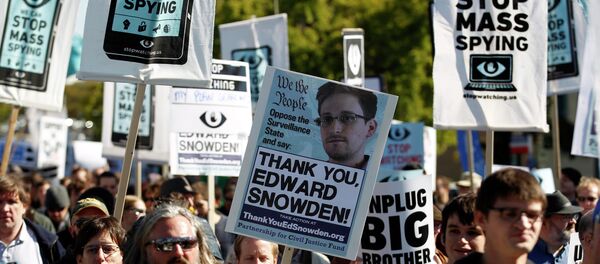 The EU currently has third country agreements for the transfer of PNR data with the US, Canada and Australia, which would allow authorities to retain information for up to five years, if and when such plans are introduced in Europe.
The fact that overseas intelligence agencies could have access to the details of travelers in Europe is an issue of great concern for many critics, particularly given the current public debate about the nature of surveillance in society, sparked by the release of a range of documents by whistleblower and former NSA contractor Edward Snowden, which revealed widespread spying by governments on its citizens.
Top the US on surveillance: @EPPGroup wants full take passenger data analysis on all flights, not only international but even domestic. #PNR

— Jan Philipp Albrecht (@JanAlbrecht) May 19, 2015
Recent revelations from the Snowden documents have led to Britain's GCHQ intelligence agency being found guilty of being involved in an illegal information-sharing arrangement with America's NSA. Meanwhile, in Germany, the country's Federal Intelligence Agency, the BND, has been the centre of public attention and much criticism, after being accused of spying on certain countries on behalf of American authorities.