PARIS (Sputnik) — Russia is planning to resume production of Tu-160 supersonic strategic bombers after 2023, Deputy Defense Minister Yuri Borisov said on Thursday.
"According to the current schedule, this will happen sometime after 2023," Borisov, who is on a visit to France, said.
"In essence, it it will be a new plane, dubbed Tu-160M2. It will have new technical specifications, new capabilities."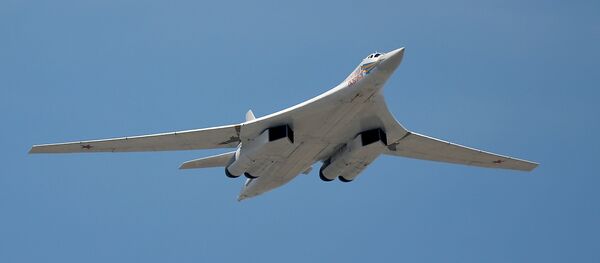 Russian Air Force Commander, Col. Gen. Viktor Bondarev, said in May that the Defense Ministry will purchase at least 50 Tu-160 bombers after the production is resumed.
The Tu-160 is a supersonic strategic bomber with variable-sweep wings, designed to engage targets around the globe with nuclear and conventional weapons.