ANKARA (Sputnik) – The joint Russia-Turkey project on the construction of the Akkuyu nuclear power plant in Turkey will be implemented regardless of the upcoming parliamentary election outcome, Turkish Minister of Energy and Natural Resources Taner Yildiz told Sputnik Türkiye.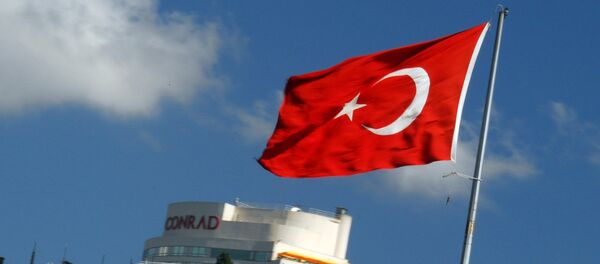 1 December 2014, 11:26 GMT
Earlier, Turkey's Republican People's Party informed RIA Novosti that if it wins in the June 7 elections, it will reconsider the Akkuyu agreement with Russia.
"This will not happen. The agreement will not be cancelled; the construction of the nuclear power plant will be finished. This project has become part of government policy, enshrined in international treaties and agreements," Yildiz stressed.
Russia and Turkey signed an intergovernmental agreement on cooperation in relation to the construction and operation of a nuclear power plant at the Akkuyu site in the Mersin Province in Turkey in May, 2010. The project's cost is estimated at about $20 billion.
The Akkuyu plant will have four power units of 1200 megawatt (MW) each, producing a total of about 35 billion kilowatt-hours per year. Its construction is expected to start at the end of 2016.