ISTANBUL (Sputnik) — A Russian student, who went missing last week and is believed to have been recruited by the Islamic State jihadist group, was detained in Turkey while attempting to cross into Syria, her father said Friday.
"Yesterday Varvara was detained by Turkish authorities in the city of Kilis…," Pavel Karaulov told RIA Novosti.
He added that Russian consulate staff had informed him that the girl would be deported to Istanbul on Friday or Saturday.
"Varvara Karaulova was detained as part of a group of people trying to enter Syria and join one of extremist groups. There were other foreigners in the group," a source in Turkish police told RIA Novosti.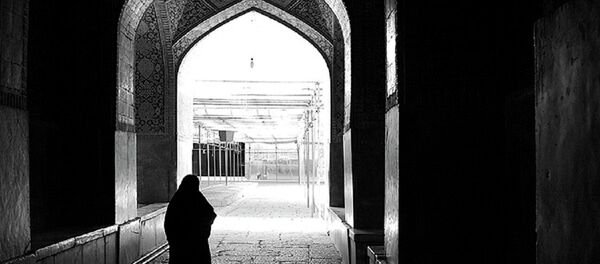 Spokeswoman for the Russian Interior Ministry Elena Alekseeva confirmed that the student had been detained in Kilis, adding that the girl was found thanks to Interpol assistance and coordinated action of Russian and Turkish authorities.
The Russian Interior Ministry said that if Karaulova was indeed going to join an illegal armed group, a criminal case could be launched against her.
The lawyer for the family told RIA Novosti that the girl is not a criminal but a victim of recruiters.
Karaulova, 19, went missing on May 27 after she flew to Istanbul instead of going to university. The girl was studying Arabic and Islam. The family lawyer said the student had been recruited by the Islamic State.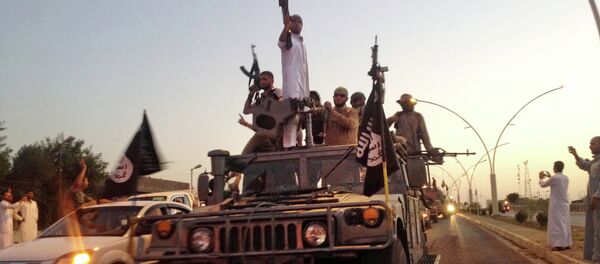 2 December 2014, 09:52 GMT
ISIL, which has seized large swathes of Syrian and Iraqi territory, recruits thousands of foreigners. The group's propaganda on social networking websites especially targets young people.
At least 20,000 foreign fighters have joined the Islamic State so far, according to US National Counterterrorism Center estimates.
Earlier, media reports emerged about European girls travelling to Syria across the Turkish border to join radical groups.