The confidential document, allegedly part of communications between Soros and Ukrainian authorities, was published by hacktivists from CyberBerkut, known for releasing embarrassing revelations with regard to the US meddling in Ukraine.
"While it would be more desirable to have Russia as a partner than an enemy, that is impossible as long as Putin persists in his current policies," Zuesse quoted Soros as saying. In other words, Moscow should be a partner but Russian leader has to go, the historian said referring to Soros' stance.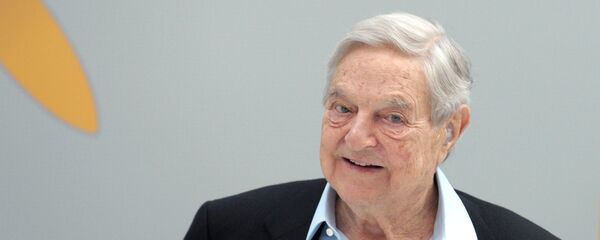 "Soros wants Ukrainians to get rid of Vladimir Putin, and this requires heavily arming Ukraine," Zuesse commented. Billionaire's logic is simple: Ukraine should receive lethal weapons from the West as a preparation for an offensive on Crimea.
The Ukrainian invasion of the Russian peninsula will not take place, "however the threat of it happening is important to Soros," Zuesse underscored, adding that the European Union, especially Germany and France will never support the US initiative of arming Ukrainians.
Germany has been the fiercest critic of the idea, insisting that it will shatter hopes for peace and ensure that violence escalates. Moscow has also been a vocal opponent of sending lethal aid to Kiev, instead promoting the Minsk II agreements as the surest way to lasting peace in the region.
"Ukraine won't invade Crimea. America's real focus is on continuation and intensification of the anti-Russia sanctions," Eric Zuesse said.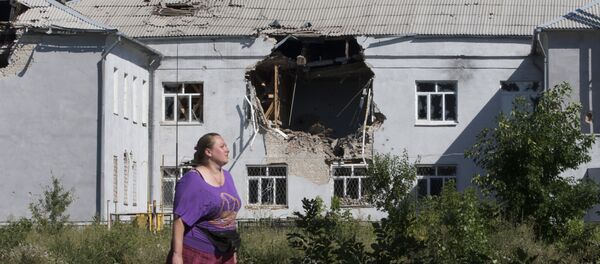 Washington apparently intends to weaken Russian economy through the restrictive measures imposed in 2014 in response to Russia's alleged meddling in the Ukrainian affairs. Moscow has persistently denied the groundless claims.
Meanwhile, Ukraine will turn into a functioning and thriving democracy so lucrative for Russians that they would wish to overthrow Putin. That's how Soros sees it, the investigative historian said.
Reality begs to differ with Soros. Miraculous economic recovery in a war-stricken country plagued by widespread corruption and lack of fundamental reforms is unlikely to happen. In the meantime, Ukraine is on the verge of economic collapse and Soros is likely aware of that.