"India plans to develop its own tank – the Future Infantry Combat Vehicle (FICV) – and I believe that our budget allowing, we could buy the Armata, or at least some of its component parts, for study and future use in our new tank," Samir Patil, a defense expert  with India's Gateway House analytical center, said in an interview with Sputnik.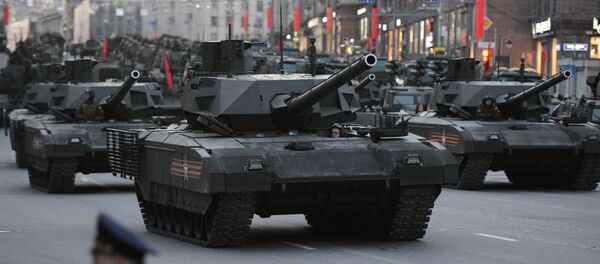 Mt. Patil was commenting on Thursday's statement by Russian presidential adviser on military-technical cooperation Vladimir Kozhin that Russia's foreign partners, including China and India, had expressed interest in purchasing new military equipment presented at the May 9 Victory Day parade in Moscow.
The Armata tank's big forte is its ability to serve as a platform for a flurry of new armed vehicles.
"I think India would like to purchase such a combat platform for its armed forces," Samir Patil said.
He did not rule out the possible development with Russia of India's much-needed "tank of the future".
"Russia is the only country India is developing new weapons with. These are the PAK FA fifth-generation fighter jet and a multirole transport plane… I think another reason why we would like to jointly develop India's new tank is that this answers the "Make in India" initiative put forward by PrimeMinister Narendra Modi. Its main objective is to attract foreign capital and technological investment in India for joint R&D and production," Mr. Patil emphasized.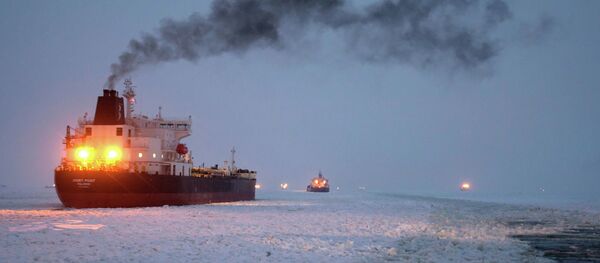 What makes the Armata tank stand out from its domestic and foreign counterparts is that the crew is securely enclosed in a multi-layer armored capsule separated from the ammunition container. The vehicle is fully computerized and only needs three servicemen to operate it.
The tank has an unmanned, remotely controlled turret, digitally controlled by a crew-member located in a separate compartment. It is believed that this would eventually lead to the development of a fully robotic tank.
Russia is scheduled to begin replacing its current T-72, T-80 and T-90 tanks with Armata T-14s starting in 2020.