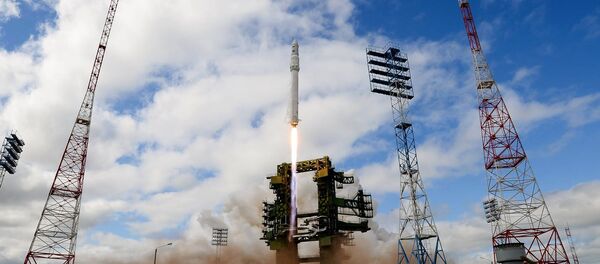 BLAGOVESHCHENSK (Sputnik) – Carrier rockets of other families, such as Soyuz, were expected to start launching manned missions from Vostochny in 2018, according to earlier statements by space officials.
Roscosmos chief Igor Komarov said Friday the construction of a special launch pad at the cosmodrome would allow launches of Angara-5V carriers capable of lifting super-heavy loads.
"We will start launching the new generation spaceships with it. The first manned mission launch from Vostochny will take place in 2023," Komarov said.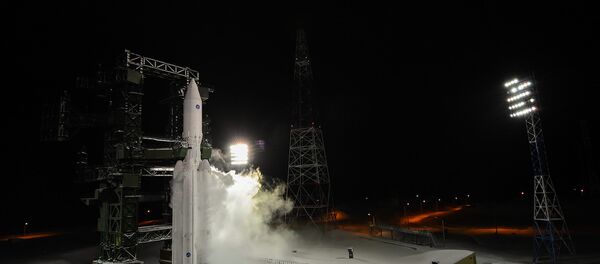 23 December 2014, 18:17 GMT
The Angara family of space launch vehicles has been in development since 1995. In April, Komarov said Russia could use the modernized Angara-5 heavy-class carrier rocket in a moon exploration program in 2025 and a manned moon landing in 2029.
The construction of Vostochny Space Center, which is located in the Amur Region of Russia's Far East, began in 2012.
Vostochny will enable Russia to launch most missions from its own soil and reduce the country's reliance on the Baikonur cosmodrome in Kazakhstan.