BEIRUT, June 6 (Sputnik) — The al-Nusra Front, also known as Jabhat al-Nusra, was established in January 2012 and has been fighting against the Syrian government. The militants seek to build an Islamic caliphate in the controlled lands, sprawling across Syria, Lebanon, Jordan, Israel, and the Palestinian territories.
"Sixteen Jabhat al-Nusra militants were killed. The artillery of Lebanese army straddled the [al-Nusra] detachment, which tried to break into the al-Uyun gorge in the south-east of Arsal town [near Syrian border]," the source told RIA Novosti.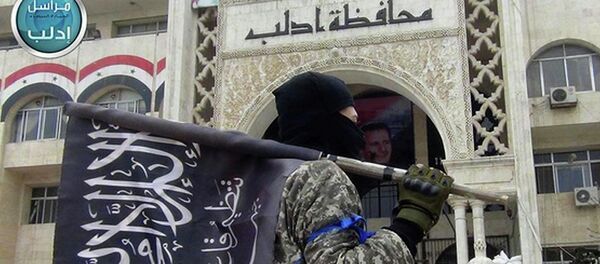 Arsal was the epicenter of fierce clashes between the Lebanese forces and the Islamic State and the Nusra Front rebel groups in August 2014. The extremists captured some 30 Lebanese servicemen, of whom they have since released eight and executed four.
After the Lebanese army liberated the town, the terrorists fled to the mountains, organizing rear bases there. They occasionally attack Lebanese villages and the army checkpoints from remote mountainous areas.